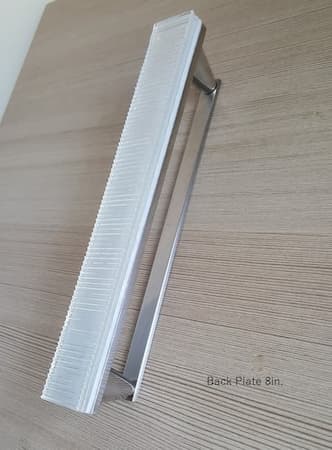 Back Plates were designed to work with our 'Long Pulls' stems size, for those remodeling projects reusing existing cabinetry & replacing old hardware with our 'Long Pulls'

Our Back plates is made of stainless steel to match and size with Jazz & Riffs hardware long pulls collection and finished in our hand polished mirror and stain nickel finish.

Available in all of our long pull sizes.


Back Plates come in a pair for behind pull and inside of door.
Sizes – 1/2'' wide x 6'', 8'',12'',16'', 18'' long
Finishes: Mirror & Satin Stainless Steel
Handmade in the USA of sustainable materials